Lentigo maligna melanoma (MML) is a subtype of melanoma, a form of skin cancer that arises from melanocytes, the cells responsible for producing the pigment melanin. LMM is closely associated with chronic sun exposure and occurs predominantly on the faces of elderly people. This type of melanoma evolves slowly, often taking many months before invading the dermis, which means that the size of the lesion can easily reach even 6 cm.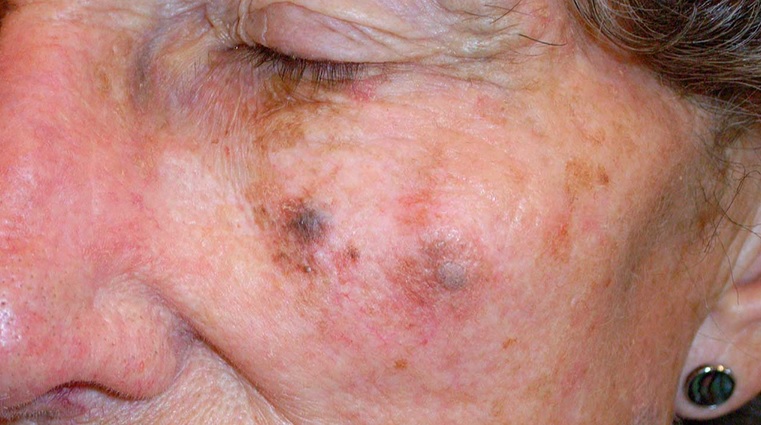 The lesion appears as an asymmetrical spot of variegated, basically dark pigmentation. The edges of the spot are uneven. As the disease progresses, nodular lesions may appear, a sign of "vertical" growth of the tumor, i.e. growth deep into the skin.
Dermoscopy, a useful diagnostic tool for examining skin lesions, can identify the presence of slate gray dots and cells and asymmetrical follicular outlets, all typical signs of MML.
If detected and treated in its early stages, the prognosis for LMM is usually good. The first-line treatment is usually surgical removal of the lesion and surrounding area of skin. In some cases, topical treatment with a chemotherapy drug, such as imiquimod 5%, or radiation therapy may be used. The important thing is not to neglect the lesion, because even if the growth of the MML is slow, it can evolve into a more invasive and potentially dangerous form of cancer.